Online safety at home during school closure
This is a package to help you to support children and their families over the coming weeks and months. It is with great pleasure that today, Thinkuknow are launching #OnlineSafetyAtHome.
You will receive a fortnightly #OnlineSafetyAtHome email with new home activity packs to share with parents and carers. Each pack will contain simple 15-minute activities parents can do at home with their child using our Thinkuknow resources.
| | | |
| --- | --- | --- |
| | Online Safety | |
How is online safety taught at Town Field Primary?
At Town Field Primary, we provide supervised access to the internet. We believe that safe and effective use of the internet is an essential skill for children as they grow up in today's world. We have enhanced filtering software with our internet which ensures that children only access age appropriate materials when using our technology. We strongly advise our parents to put in place parental controls on home internet use and devices that children use.
Computing Curriculum
Online safety is a thread throughout our curriculum. Teachers will ensure that this is discussed wherever possible with children when using technology.
Parent Workshops
We provide family workshops with tips how to keep your children safe online. We also provide lots of links below for parents to read about the best ways for children to enjoy use of the internet but with an emphasis on safety.
Assemblies
We focus on Safer Internet week in February in school with lots of discussion and activities to ensure that children have confidence using the internet and to know what to do if they are unsure about any inappropriate content
Digital Parenting
Digital Parenting is a free online safety guide, created by The Vodafone Foundation and Parent Zone. It is packed with important safety information and expert advice on issues such as healthy screen time and sleep, with content relating from Key Stage 1 to Key Stage 4. Digital Parenting is free to order for UK schools and youth and family organisations (including free P&P*), to distribute to the parents and carers they work with.
Managing children's sleep and setting digital boundaries

How children can enjoy a safer start on social media

Better family communication around tech

Expert advice on gaming addiction, self-harm and virtual reality

Creating a better family digital-life balance... and lots more

The Child Exploitation and Online Protection Centre works with child protection partners across the UK and overseas to identify the main threats to children and coordinates activity against these threats to bring offenders to account. The protect children from harm online and offline. Please see link CEOP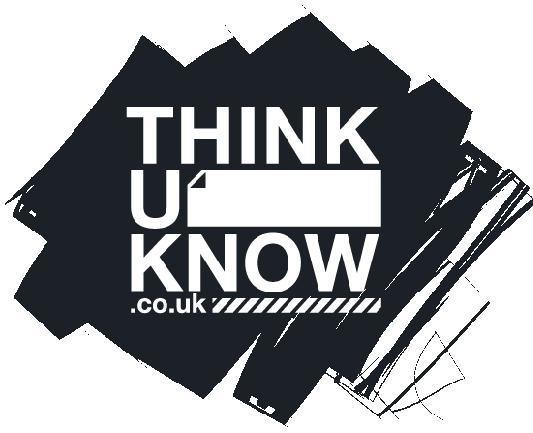 Great advice to keep children safe whilst using the internet. Thinkuknow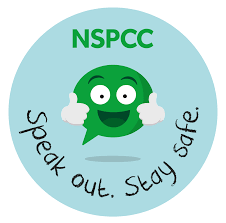 The internet is amazing. Children can play, learn, create and connect - opening up a whole world of exciting possibilities. But with the digital world changing all the time, how can you make sure your child's staying safe? www.nspcc.org.uk/preventing-abuse/keeping-children-safe/online-safety/

Do you know any internet safety tips? Watch the video to find out how to be safe online! http://learnenglishkids.britishcouncil.org/en/video-zone/five-internet-safety-tips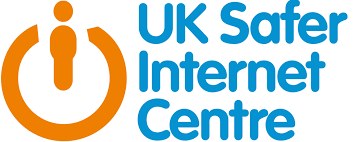 Welcome to the UK Safer Internet Centre, where you can find online safety tips, advice & resources to help children & young people stay safe online www.saferinternet.org.uk
https://www.doncasterchildrenstrust.co.uk/file/207 We provide social care and support services to children, young people and families in Doncaster.
We were set up in October 2014 as an innovative way to provide these services following an agreement with national government and the local authority, and we're the first of our kind in the country.
We have a very clear focus. We believe that every child and young person in the borough deserves the best start in life and support when they need it to reach their full potential. We will support all children and young people who need help in the borough, at times of need or crisis in their lives.
At the heart of our business is a team of young people who have experience of care, our Young Advisors. They advise the Chief Executive on how to run the Trust and how services can be improved for other children and young people.
Driving all this work forward is a team of some 500 staff at the Trust, led by the Chief Executive and a board of local and professional people with expertise in social care and safeguarding within and outside of the borough.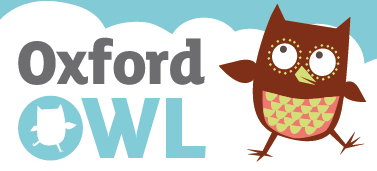 Oxford Owl - Reading at Home Time and time again, research shows that learning to read - and to love to read - is directly linked to children's success at school and beyond. So how can you best support your child at home? We can help, from explaining how children are taught to read using phonics to tips for encouraging reluctant readers, and book recommendations for every age group. And don't miss our free eBook library of eBooks for children aged 3 - 11! www.oxfordowl.co.uk/for-home/advice-for-parents/reading-at-home/
Oxford Owl - Maths at Home Find out what you can do to help develop your child's maths skills, from the early years to KS2 SATs www.oxfordowl.co.uk/for-home/advice-for-parents/maths-at-home/
Oxford Owl - Phonics at Home Learning to read using phonics. If you have a child in their first year of primary school, there is a good chance you will have come across the word 'Phonics'. Phonics is a method of learning to read words that is taught right from the start of Reception.
Children are taught to read letters or groups of letters by saying the sound(s) they represent – so, they are taught that the letter l sounds like llll when we say it. Children can then start to read words by blending the sounds together to make a word. Here, our phonics experts share their top tips on how best to help with phonics, and Laura Sharp tells us about the Phonics Screening Check that children take at the end of Year 1. We've also included a helpful audio guide that will help you learn how to say the 44 phonics sounds correctly, and books to help practise reading with phonics at home. www.oxfordowl.co.uk/welcome-back/for-home/reading-owl/advice-for-parents/reading-at-home/phonics-made-easy